Porcellio nicklesi

Origin:
Spain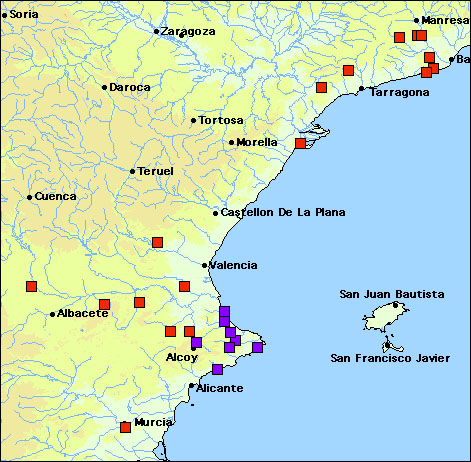 Temperature:
22-25 °C
Size:
up to 3,0 cm
Social Behaviour:
Completely comparable to Porcellio bolivari.
Breeding:
Breeding is very uncomplicated and the development time is about an average of 9 months.They do get some more offsprings than the other porcellio kinds.
Specials:
Porcellio nicklesi like eating fallen and dry leaves, carrots, fish food and cuttlebone. Make sure not to miss cork and tree bark in different areas of your isopod tank. You won't need an extra source of heat, a great air condition is much more important.
Tipp: Keep the tank relatively dry except for one hand full of wet soil
. I put some moss between the wet soil and put a piece of dead wood on top of it. The moss will absorb the water and slowly spread it around the box. That's why it is enough to only add water every 1 or 2 weeks.
There are more information to follow!